WHY DOES THE BODY NEED WATER?
The Human Body is made up of around 60-70% water.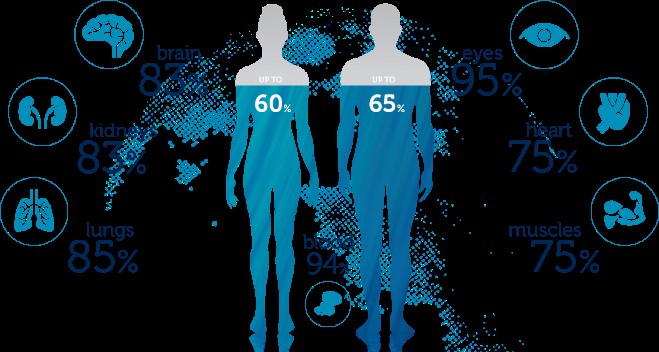 To maintain good health, this level of water must be sustained at all times.Therefore, drinking water is essential for proper bodily function and for proper health.
HOW MUCH WATER SHOULD I DRINK?
It is generally recommended that usually advise that an average of 2 Liters of water, or around eight 8-ounce glasses of water, should be consumed every day by everyone. This amount will increase when the climate is hot, or you are active.
If you are thirsty, DRINK WATER!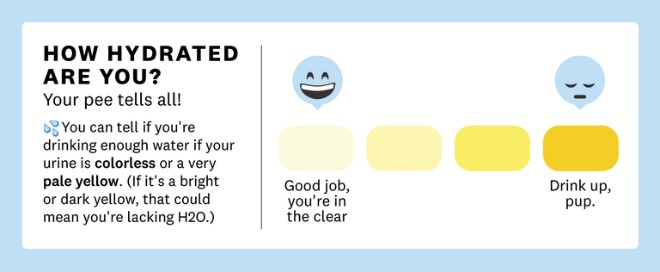 Signs of dehydration include headaches, fatigue, dry skin, dizziness and extreme thirst. This can lead to serious health problems, including kidney problems, dementia and urinary tract infections (UTIs).
ARE THERE OTHER SOURCES OF WATER I CAN HAVE?
Pure, clean water is the best beverage!
However, there are other sources of water, which provide sufficient hydration for the body.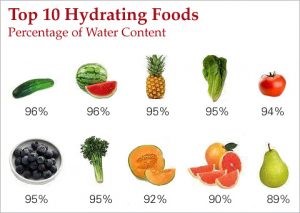 Fresh fruits and vegetables generally have a high water content, and so refresh the body, along with providing other vital nutrients, such as fibre, vitamins and minerals. Infuse your water with these fruits for a tasty beverage!
From the food you consume, you can get up to 20% of your daily water intake!
SUGARY BEVERAGES SHOULD BE AVOIDED!
All drinks, including milk, tea, coffee and fruit juices, also count toward the daily water goal intake. However, sweetened beverages should be avoided!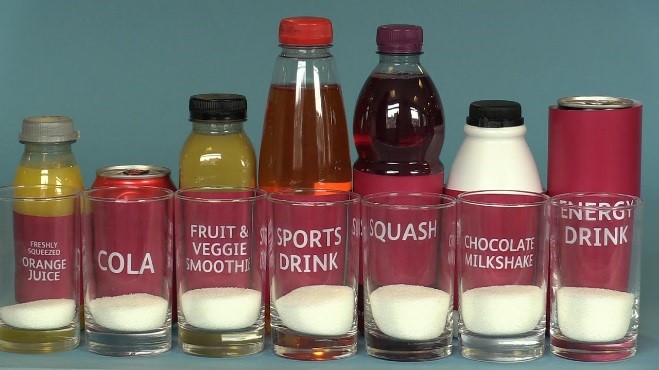 These sweetened beverages contain high levels of added sugar, some above the recommended maximum levels of 6-9 teaspoons a day!
The excess consumption of these sugars can lead to weight gain, obesity and type 2 diabetes! Research shows that cutting down on these sugary drinks leads to healthy weight loss!
Sugary beverages can also damage the teeth, causing cavities and decay!
If you don't like plain water, why not try, infusing your water with fruits and vegetables to add natural flavour. Other beverages which can be consumed without added sugars include fresh squeezed or 100% fruit juice, herbal teas (no added sugar) and low fat milk.
WHAT ARE THE BENEFITS OF DRINKING SUFFICIENT WATER?
Consuming the recommended amount of water daily is linked to many benefits for the body. These include:
Weight loss– Drinking water fills the stomach, leading to feeling full and less hungry, thus to eating less.
Healthier Skin– Water hydrates the cells of the skin, keeping the skin tight and more youthful looking.
Removes Toxins– Water helps to flush toxins from the body, through the kidneys, keeping the body clean. It also helps to have skin clear of acne!
Proper Digestion– Water allows the food we consume to be properly digested, and prevents constipation!
Boosts Critical Thinking– A hydrated brain is more able to focus on the task at hand, and can problem solve more efficiently.
Protect the Joints and Cartilage– Water is necessary to protect the joints from damage, and to allow for smooth movements.
Feel More Energized– Water allows the muscles and cells to feel more energized and ready to perform.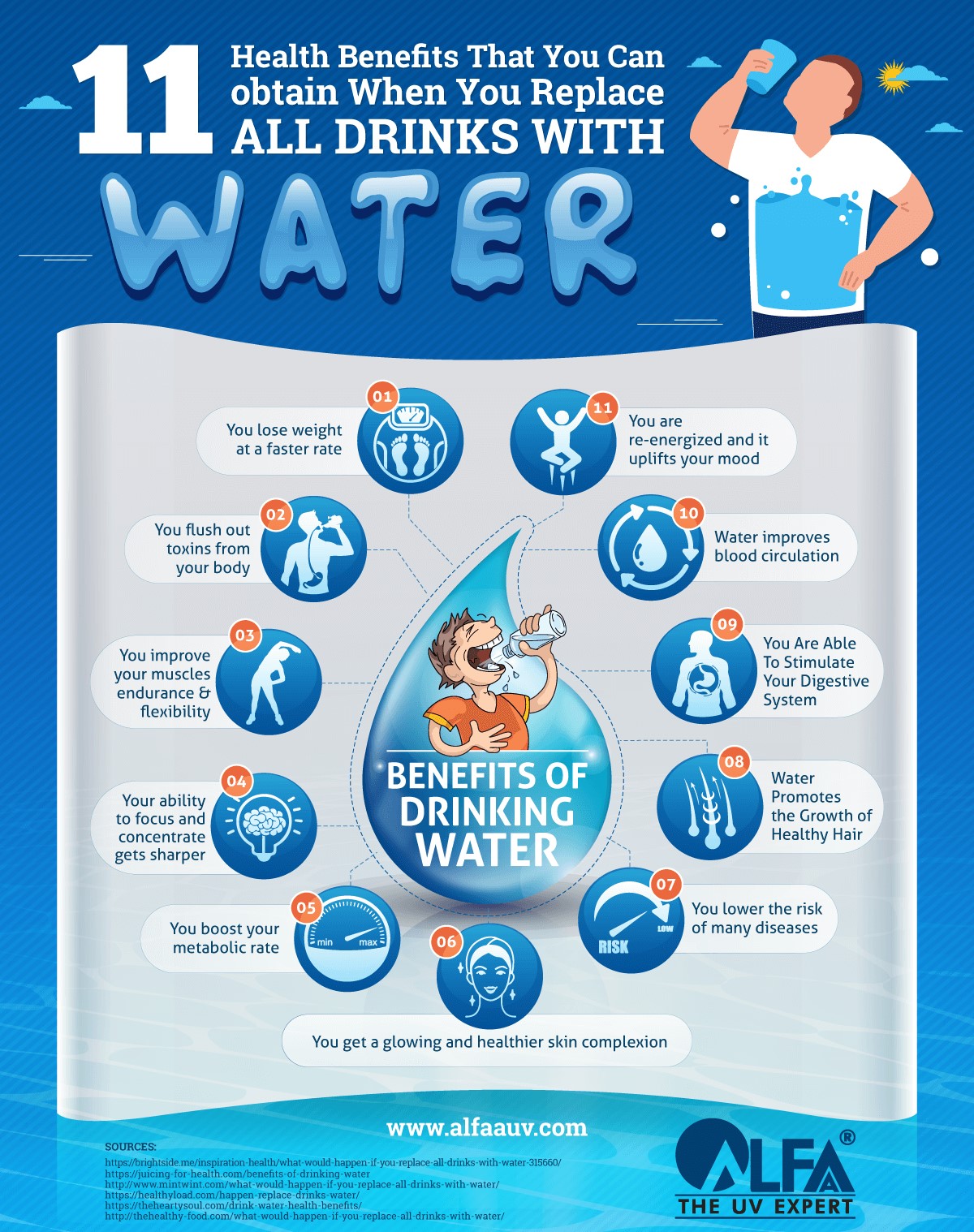 Ask your doctor and nutritionist today for more information and benefits of water.
For more information, please contact the Health Policy, Research and Planning (HPRP) Department of the North West Regional Health Authority (NWRHA), at:
Health Policy, Research and Planning
1st Floor Medical Library
Port of Spain General Hospital
Charlotte Street
Port of Spain.
627-2874 Ext 1215/1174/1175